05 Feb

The missing blogger returns with glory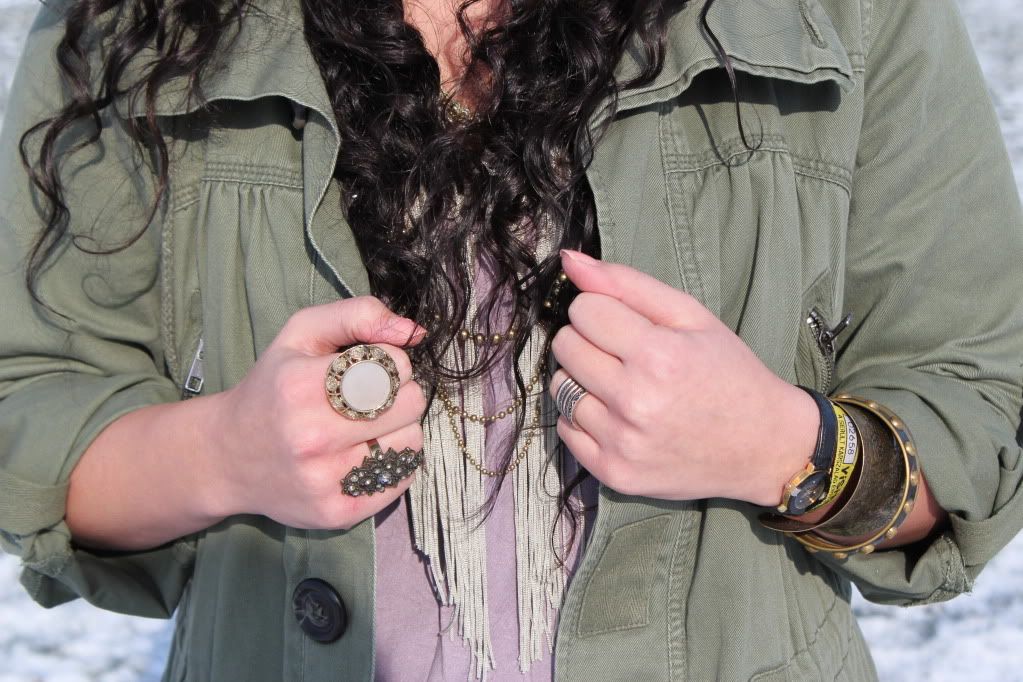 Seit geschlagenen 4 Tagen habe ich nicht mehr gepostet. Da ist die Freude umso höher, euch endlich mal wieder etwas Neues bieten zu können. Leider hatte ich bis heute keine Gelegenheit gefunden, etwas für euch vorzubereiten. Sonntag, der Tag der Ruhe. Endlich!
Draußen herrscht immer noch Eiszeit. Der Parka von
Next
durfte dieses Mal also nicht fehlen. Warm war es dadurch natürlich trotzdem nicht, aber es sieht zumindest ein bisschen wärmer aus. 😉 Was man vielleicht nicht sofort erkennen kann, ich trage unter meinem langen Top von
Pull&Bear
mein schwarzes Nachthemd. Die Stiefel von
Zara
habe ich schon seit 2009 und ich kann mich einfach nicht von ihnen trennen. Ihr habt sie sicherlich schon einmal hier irgendwo auf meinem Blog gesehen und stößt bestimmt irgendwann noch einmal auf sie.
I haven't posted for solid 4 days . Where joy is higher, you finally can offer something new again. Unfortunately, I hadn't found an opportunity so far to prepare something new for you. Sunday, the day of rest. At last!
Outside, there is still ice age. So the parka of Next also had to be there this time. It wasn't warm anyway, but it does at least look a little warmer. 😉 What you perhaps haven't realized by now, I wore my black nightgown under my long top of Pull&Bear. I have got these purple-i-dont-know-coloured boots of Zara since 2009 and I just can't get away from them. I'm certain you've already seen them sometime on my blog and you will see them again someday when you stopping by again.