03 Sep

one dress, two fabrics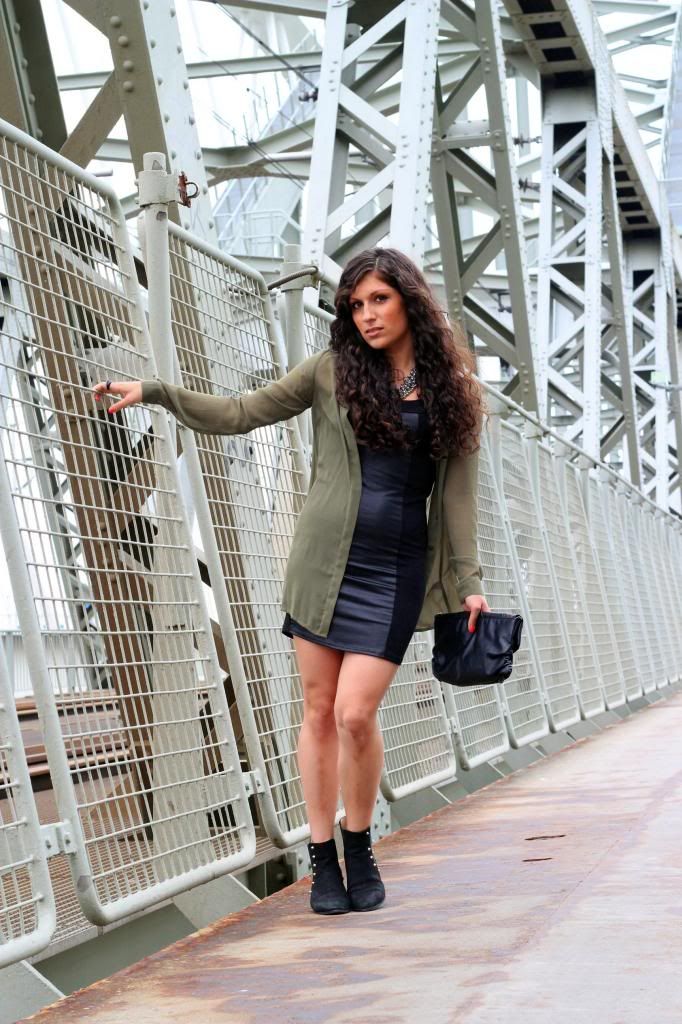 Das Festival Wochenende ist vorbei und wir kehren zurück in den Alltag. Wobei mein Alltag momentan noch kein richtiger Alltag ist. Es tut gut eine kleine Jobpause zu machen und mich voll auf meinen Umzug, mein Modeblog und meine Zukunft konzentrieren zu können. Andererseits kann ich es auch nicht abwarten, wieder morgens aufzustehen, um zur Arbeit zu gehen. Es tut sich auf jeden Fall schon Einiges hierfür.
Die Location meines heutigen Outfitposts liegt wieder in Utrecht. Ich hatte diese Brücke gerade erst als Location. Allerdings habt ihr das gute Stück da von unten gesehen und nicht aus dieser Perspektive. Das Kleid hatte ich damals beim TAKKO Fashion Photo Workshop geschenkt bekommen. Ich finde, die offene Bluse nimmt dem Dress ein wenig Schick, ohne dass sie komplett verloren geht. Die Nieten Boots tun es der Bluse gleich und runden das Outfit ab.
English:
The festival weekend is over and we're back to our daily life. Even though you can't really call my life a 'daily life' at the moment. It's nice and kind of relaxing having a break off a full time job and so being able to completely focus on my new home, the moving, my fashion blog and my future. Otherwise I of course can't wait to get up in the morning again to go to a job that I enjoy. Anyways, it's going quite well for me at the moment and soon I'll have something new.
The location you see on the pictures is in Utrecht again. You've already seen it a couple posts ago but this time from a different perspective. That kind of makes it to a new location …
That dress I got at a TAKKO fashion photography workshop for free. I combined it with that olive green blouse and those boots in order to take a tiny bit of its chic without removing it at all.