20 Mrz

floral laces, floral prints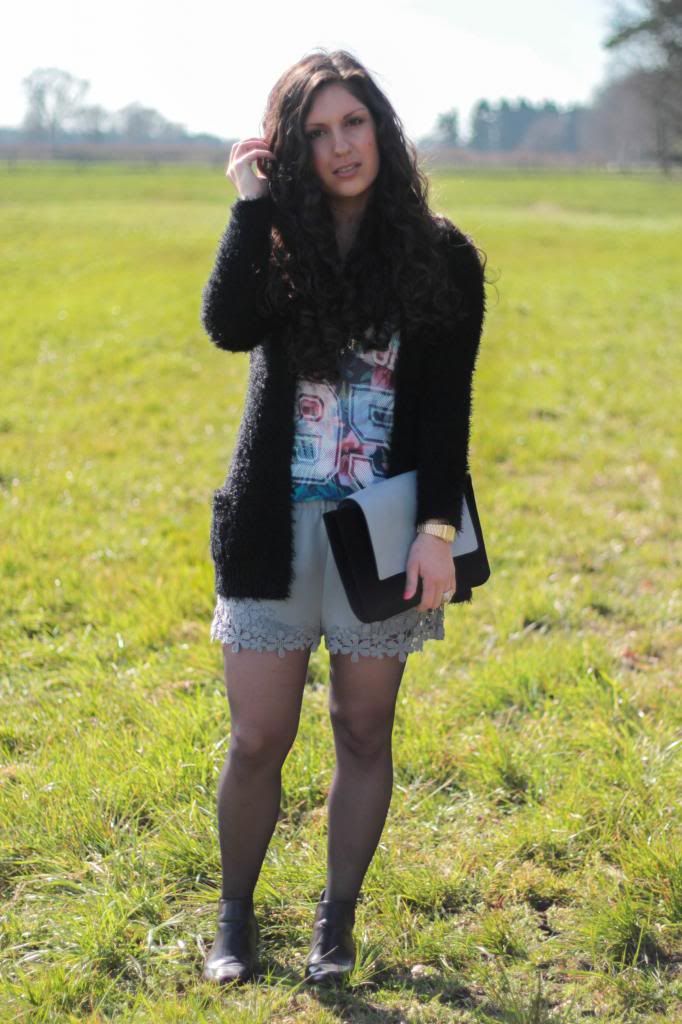 Cardigan – New Look (ASOS) //

Shirt – ZARA Trf

//

Shorts – ZARA Trf

// Tasche/bag – ZARA Basic // Kette/necklace & Boots – ZARA // Armbanduhr/wrist watch – Casio // Ring – ASOS // Nagellack/nail polish – Essie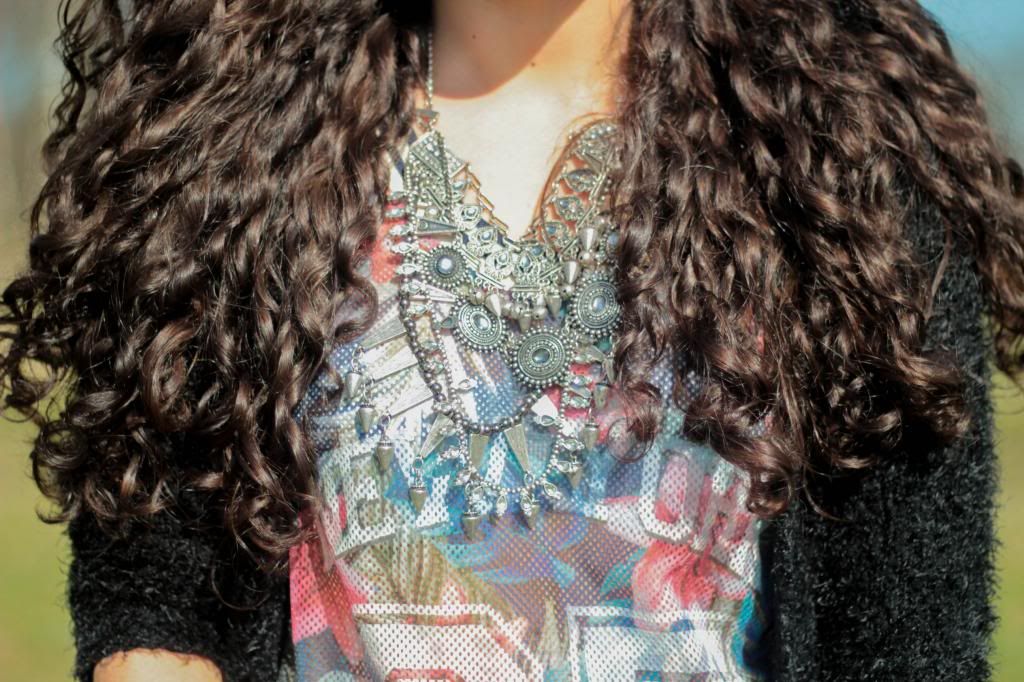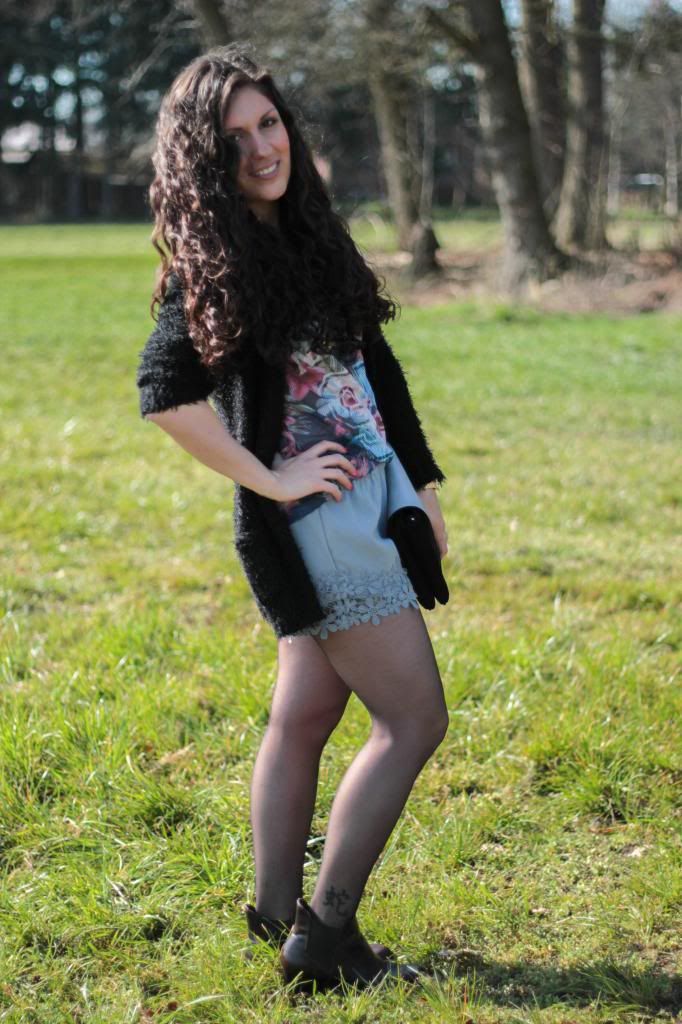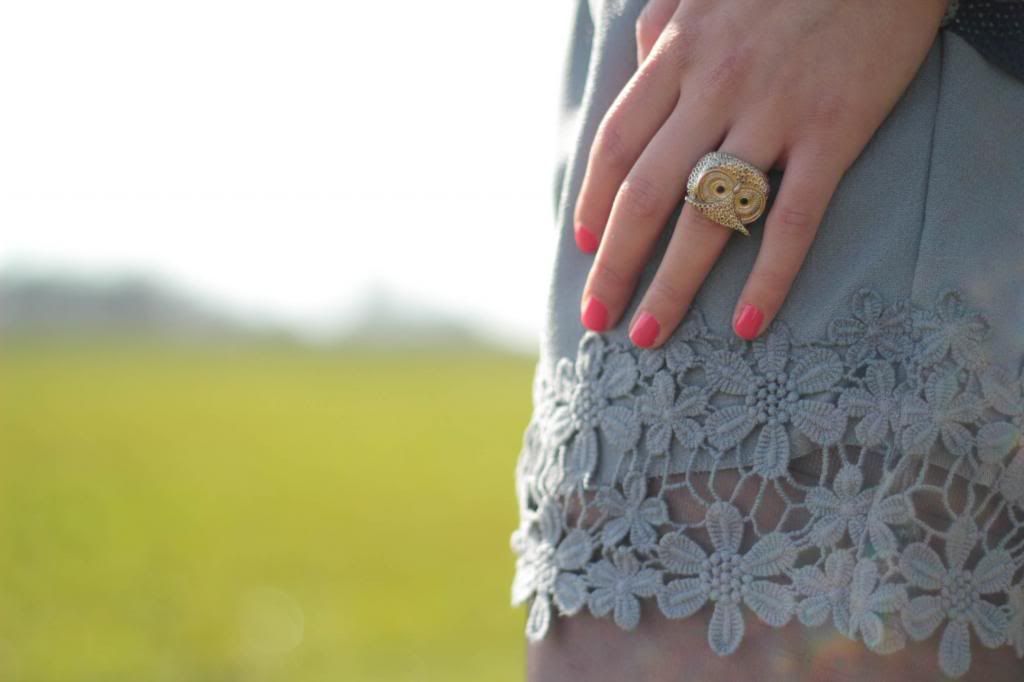 EN:
Yes, you got it! My outfit's theme is flowers. Both

my shirt

as well as

my shorts

are from ZARA. As soon as we got it in the store I knew I gonna lose some money and enrich my closet. The shorts with its floral laces is super cute, comfortable and quite handy since it's really easy to combine. The shirt is quite special and perfect for upcoming Spring and Summer. It goes super well with jeans to create a casual style but also more sporty with leggings or feminine with fabrics like on the pictures.
At the moment I'm visiting my family on the country side of Germany, so the location looks correspondingly. 😉
DE:
Ich denke, durch den Titel wird schnell klar, dass das heutige Thema "Blumen" sind. Passend zum schönen Frühling und dem heutigen Sonnenschein.
Das Top
und
die Shorts
sind beide von ZARA (wie so oft …). Das Top hatte ich sofort gekauft, als wir es in den Laden bekommen habe. Mit der Shorts war ich mir erst nicht so sicher, aber irgendwie wusste ich schon, dass ich sie früher oder später doch kaufen werde. Sie ist einfach zu süß. Wir haben sie auch in weiß, aber das sehe ich immer ein wenig problematisch, wenn man sich irgendwo hinsetzen möchte etc.. Das ist mir zu riskant. Das Top kann man auch eher casual mit Jeans stylen oder eher sportlich mit Leggings. Das werde ich sicherlich auch noch machen.
Im Moment bin ich bei meiner Familie in Deutschland, die eher auf dem Lande wohnt. Daher sieht die Location natürlich entsprechend aus. 😉