24 Jan

Blue Crush and by the way sth. about SZIGET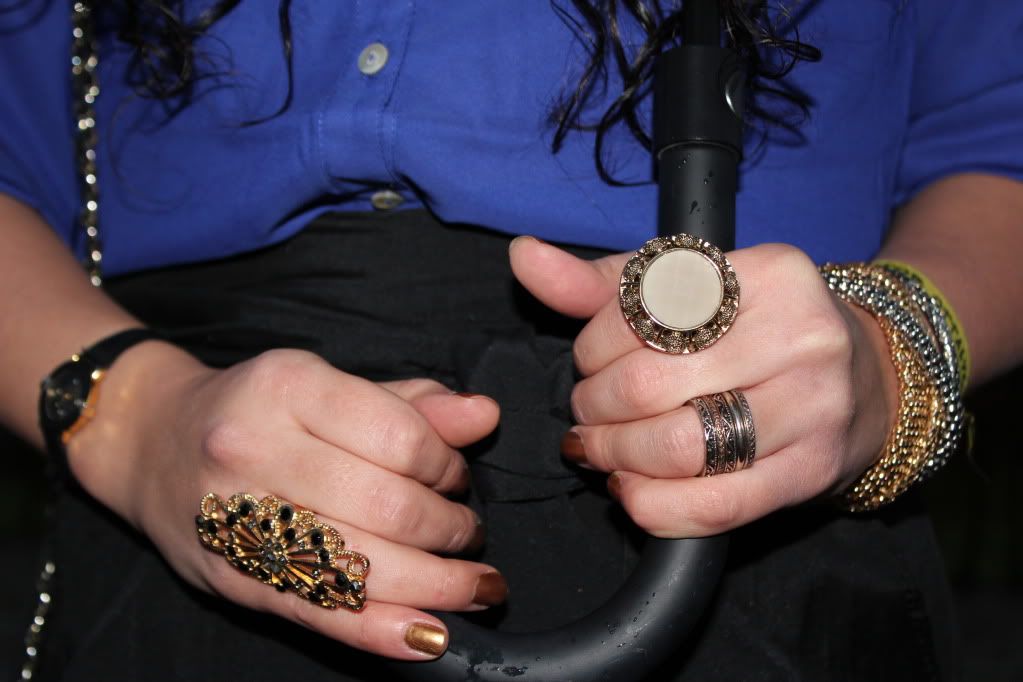 Vor ein paar Tagen entstanden diese Fotos in der Nähe eines Parks. Meine liebreizende Schwester hat die Fotos vom Auto aus geschossen (aus Angst um meine ebenfalls geliebte Canon, oh oh …). Daher haben wir es nicht ganz bis zum Park geschafft. Aber auch so sind glücklicherweise ganz brauchbare Sachen entstanden. Die Uhr und Hose sind Vintage, der Schmuck von so überall her und die Schuhe plus Bluse sind Entwürfe von Hennes & Mauritz. Was aber die wichtigste Nachricht des Tages ist. Meine Leser, die mich schon seit August regelmäßig besuchen, müssten wissen, dass ich im August 10 Tage auf einem Festival in Budapest, Ungarn war. Ach was sag ich da, EIN? nein, es ist DAS Festival. Kürzlich erst zum besten Festival Europas gekürt und nebenbei mit seinen rund 500.000 Besuchern auch das größte europäische Festival. Heute wurden schon einige Bands bekannt gegeben. Aber das kommt zu gegebener Zeit mal gesammelt in einem anderen Post. Denn auch ihr solltet es unbedingt besuchen. Ganz einfach weil's als aufregendstes, vielseitigstes, friedlichstes, tolerantestes und entspanntestes Festival weltweit gehandelt wird und jeder dieses Gefühl spüren sollte, dass man bekommt sobald man die Insel betreten hat.
190 Tage nur noch, hui!
A few days ago I made some photographs in the near of a park. My lovely sister shot them directly out of my car as it was a bit rainy. But I assume you've already realized that. Fortunately we'd got a few nice ones anyway. My wrist watch and those shorts/pants are vintage, my jewellery is of I-dont-know (pieces, h&m,…), my bag is of Primark and my blue ocean meets smurf blouse as well as my shoes are of H&M. But that's not the top news of the day. The top of all news is that the Sziget festival officially announced the first line-up, fianlly. I'm so f*** excited and can't wait any more for August. I visited the Sziget also in 2011 and thank God that I did it. It hadn't been the first time for my friends so they convinced me to accompany them. As from my first few steps on this island in Budapest Hungary I've known I'm totally addicted to it. By the way it's the biggest festival in Europe with its 500,000 visitors and has recently been selected to the best Festival in Europe. Further news will follow soon and a report as well afterwards. Just 190 days left! 😉