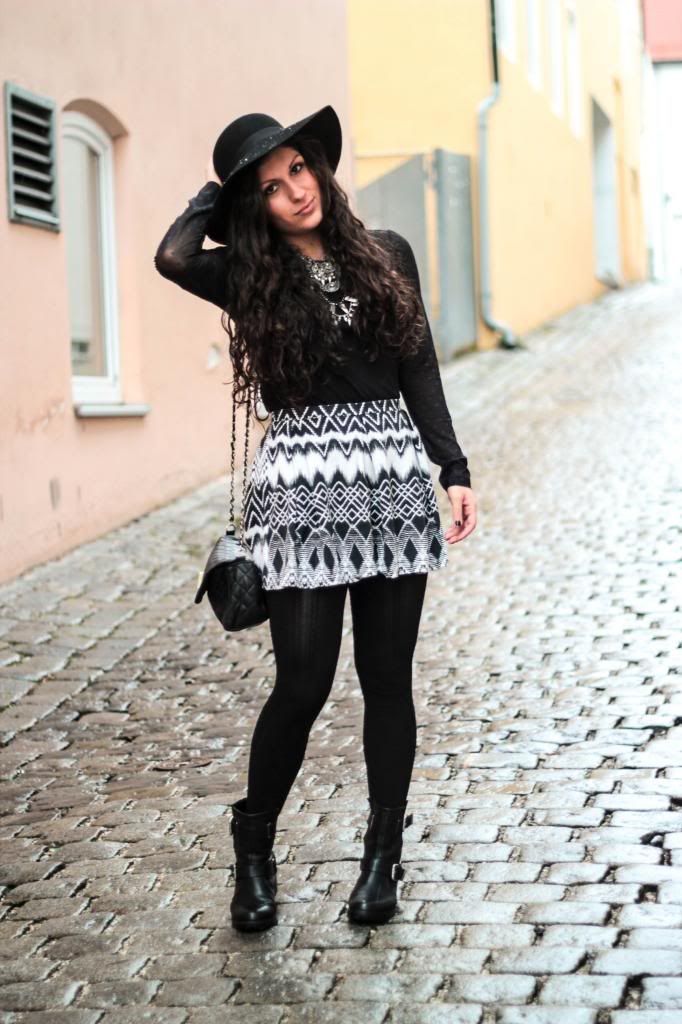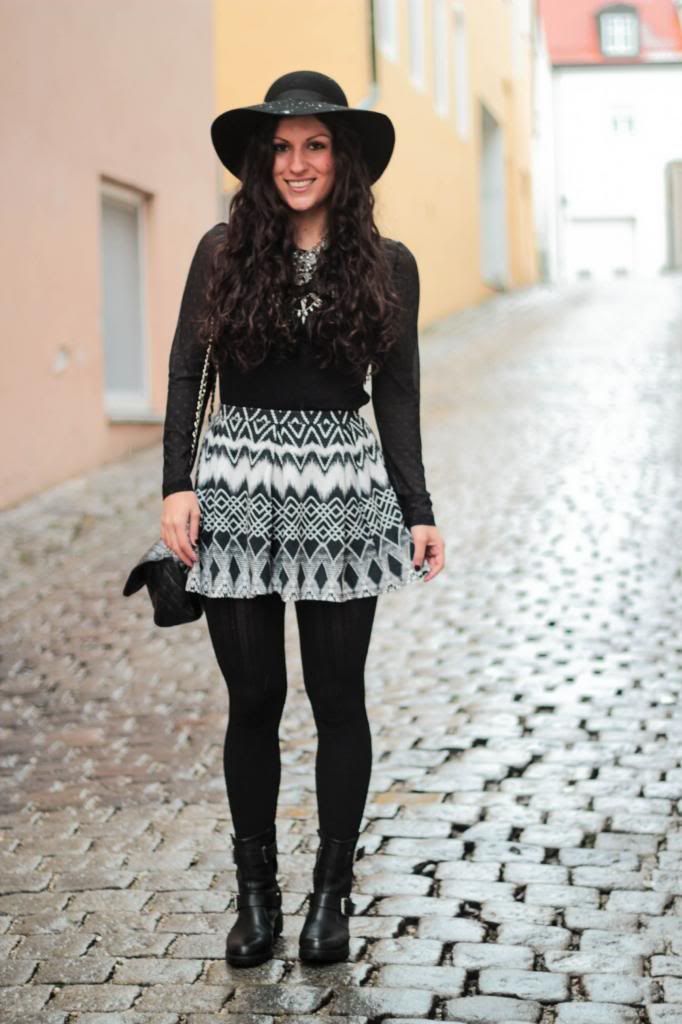 Shirt – H&M // Rock/Skirt – River Island // Boots – ZARA // Kette/Necklace – ZARA // Tasche/Bag – Primark // Hut/Hat – headict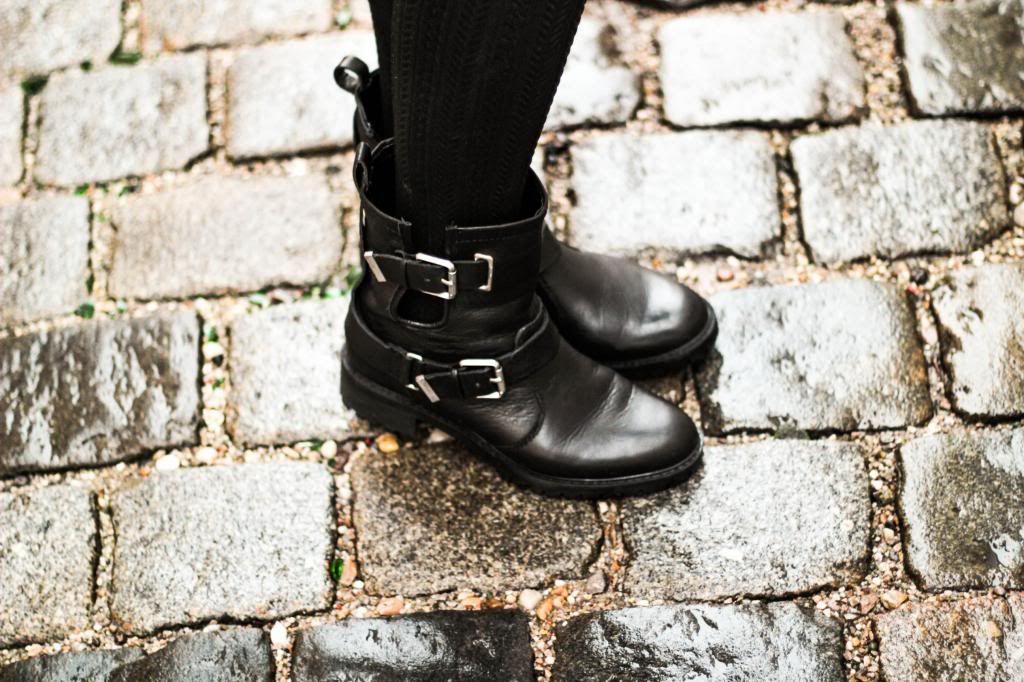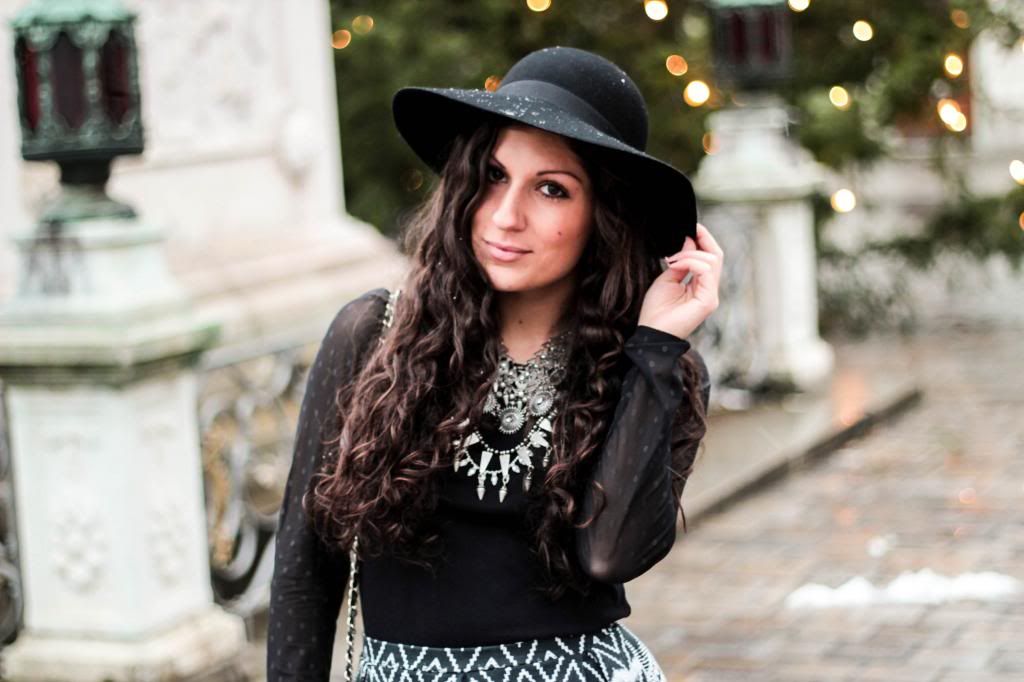 DE:
Am Wochenende sind mein Freund und ich nach Freising in Sued-Deutschland gefahren. Nach zwei Jahren fiel mir ein, dass ich noch einen Gutschein fuer's Corbin – Feng Shui Business Hotel hatte, den ich durch HRS und einer Blogger-Aktion bekommen hatte. Und da wir unseren ersten Jahrestag feiern wollten, war das die perfekte Gelegenheit, ihn endlich einzuloesen. In der Stadt Freising ist wirklich nichts los. Nicht mal ein Weihnachtsmarkt war da … das Essen in den Restaurants und das Hotel waren dafuer aber umso schoener. Das Hotel war sehr modern und ansehbar. Vom Hotelfruehstueck werde ich jetzt nicht anfangen zu schwaermen, weil ich sonst nicht mehr aufhoeren kann. Aber so viel kann ich sagen: Es gab Actimel Drinks und Kaffee sowie Eiergerichte wurden frisch fuer jeden individuell zubereitet. Einfach toll! Und die Restaurants waren einfach klasse, da ich mich schon so auf das deutsche Essen gefreut habe. Spaetzle, Schnitzel, Kohlrouladen, Kartoffelkloesse – mein hollaendischer Freund musste alles probieren und liebte es sofort. Er kannte die Gerichte zwar, aber irgendwie schmeckt es in Deutschland einfach besser. Es ist wie Pasta und Pizza in Italien zu essen.
Natuerlich habe ich es mir nicht nehmen lassen, gleich ein paar Fotos fuer fashionjudy zu machen. Es war schon sehr idyllisch einmal durch die Altstadt zu spazieren.
Meine Familie und Freunde haben wir im Anschluss uebrigens auch besucht. Haben quasi einen "Abstecher" in den Norden nach Hamburg gemacht. Hatten dann auch einige Kilometer hinter uns …
Schade nur, dass ich dadurch nicht am Blogger-Bazaar in Hamburg teilnehmen konnte. Habe schon von anderen Bloggern gehoert, dass es wirklich ne Menge Spass war.
EN:
Last weekend my boyfriend and me drove to Freising in South-Germany. After two years I remembered that I still had a voucher for the Corbin – Feng Shui Business Hotel that I got through HRS and a blogger challenge. And since we were planning to celebrate our first anniversary anyways, it finally was the perfect occasion to redeem the voucher. The city wasn't really special. There wasn't even a Christmas market … but in return the food in the restaurants and the hotel itself were lovely. The design of the hotel was really modern in a very pretty way. I won't start talking about the hotel breakfast but I'll tell you this: there were Actimel drinks and they individually served fresh cooked coffee and egg dishes. I loved it! And the restaurants were just great since they offered the typical German dishes such as Schnitzel, potato kloesse, Kohlrouladen and Spaetzle. Of course my dutch boyfriend had to try all of it. He already knew these dishes but it still tastes different/better in Germany. It's like eating pasta and pizza in Italy.